PDF Buttons & Controls
GoodReader is an application that allows you to read, manage, organize, access pdf files on your iPhone or iPad.
First, transfer a file to GoodReader (see: How To Import Files & Folders), then tap a PDF file name to open it.
If you want to close the file, tap the small "x" on the right side of the tab displaying the file name. If you want to close the file viewer without closing the file, tap the large "X" in the top left corner of the screen to go back to the file list.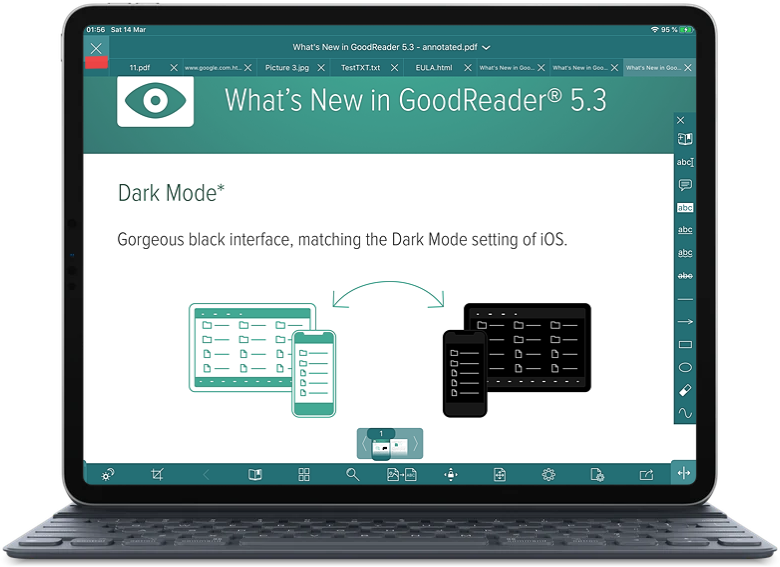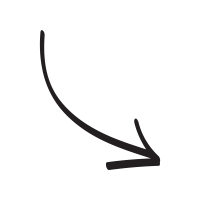 About the menu:
GoodReader offers several modes for the main menu when reading files:
Auto-hiding menu
Auto-hiding menu with the status bar on
No auto-hiding for the main menu
You can select one of these modes by opening a mini-menu at the bottom-left corner of the screen - there`s a small handle in the corner which you can drag to open the mini-menu to select the auto-hiding mode.
In any mode, you can always show or hide the main menu manually by quickly tapping in the middle of the screen.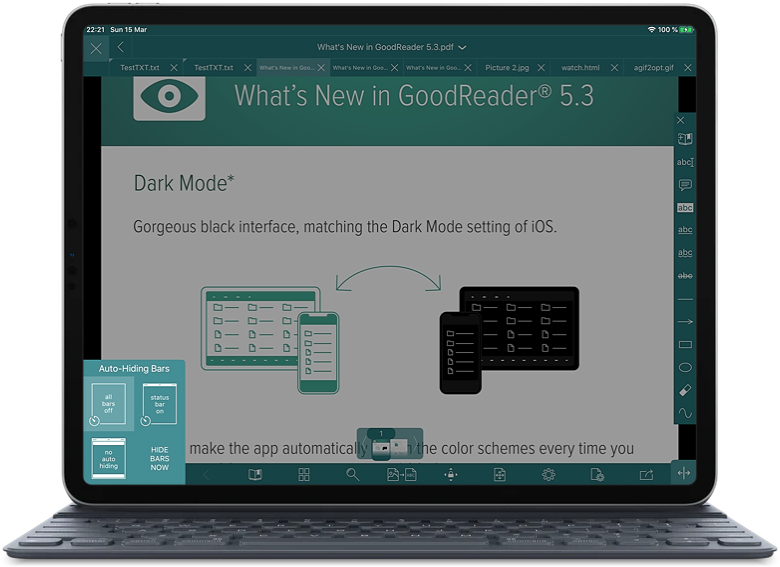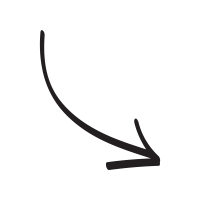 Tap on the current file name to open the list of recent files. You can also use this menu to quickly rename or delete the file, or assign a star to it.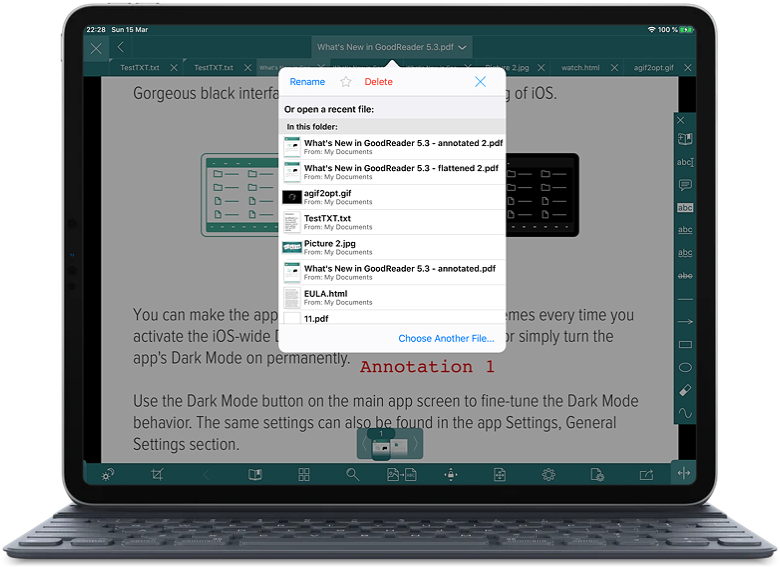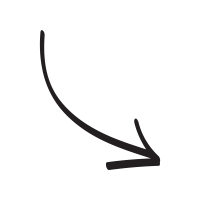 Use the File Tabs panel to switch between recent files.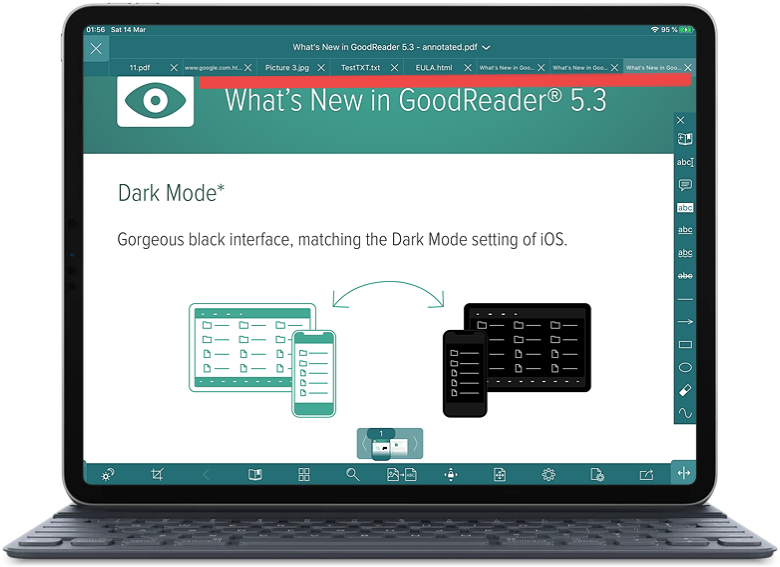 Use the Split Screen (Pro Pack only) button to split the screen in two (iPad only.)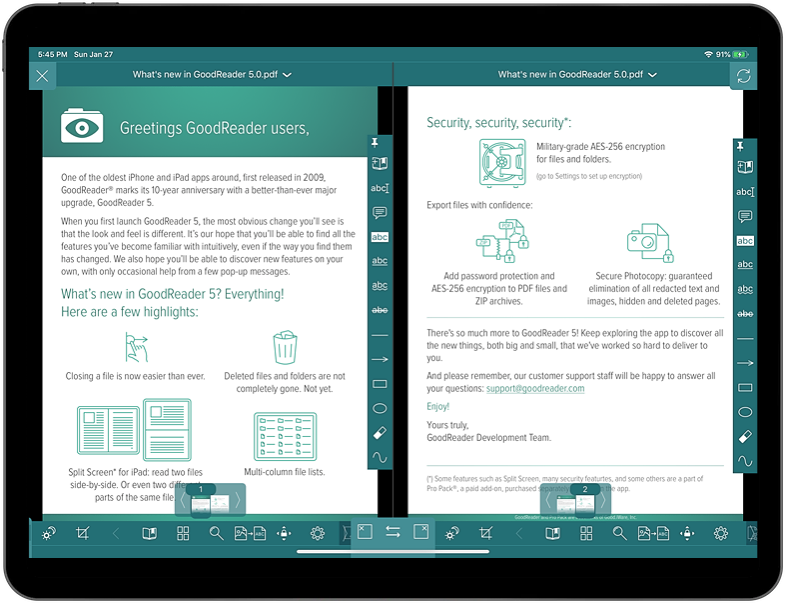 Day / Night mode switch. Quickly adjusts the brightness of a currently open file, independent of the UI and iOS brightness settings, for comfortable night reading.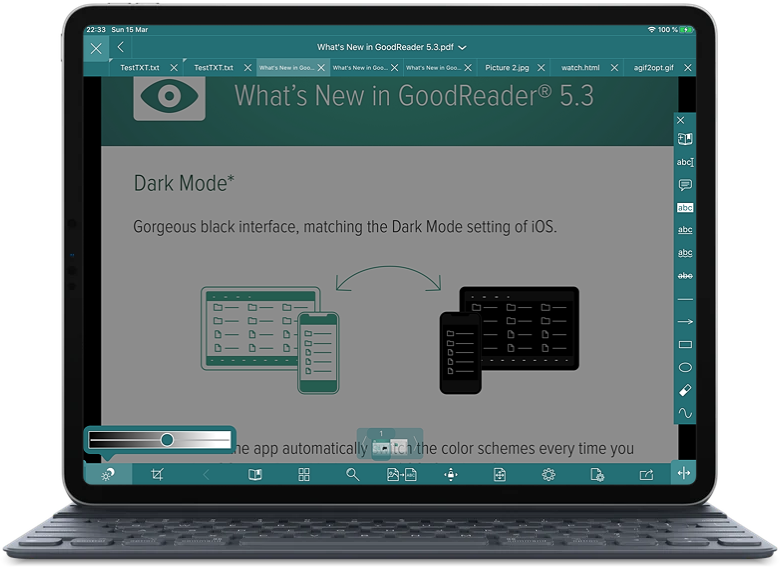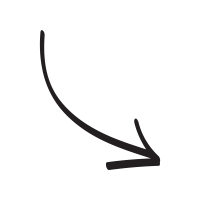 Use Crop Margins feature to get rid of unnecessary page margins that occupy precious screen space. Separate settings for odd and even pages. This setting only affects how you see the file in GoodReader; no change is made to the file itself.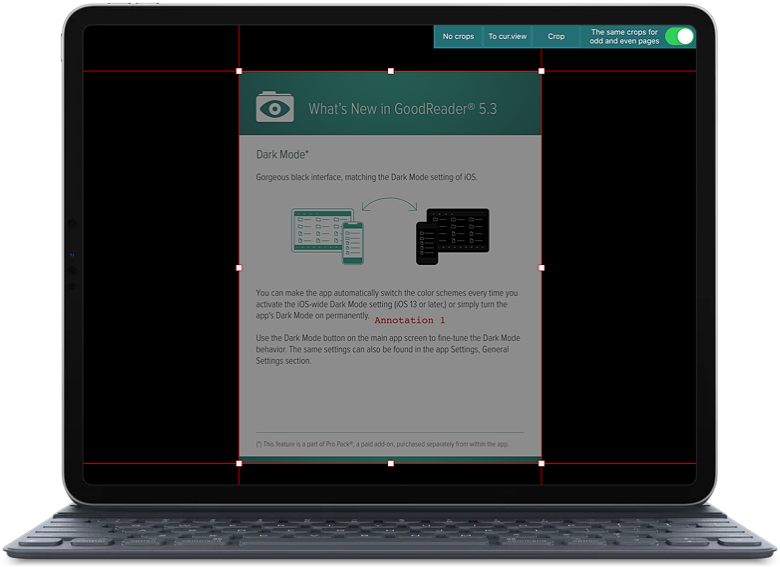 Locations feature. Use this button to access Bookmarks, Outlines (a.k.a. Table of Contents or Index) and Annotations Summary list.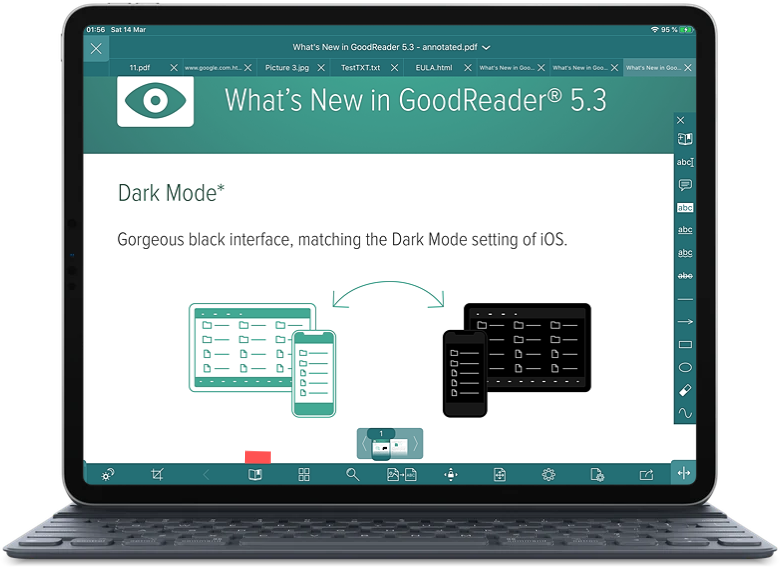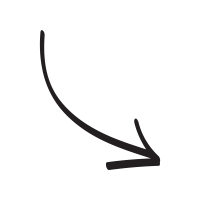 Pages. Use it to open the Page Management panel. This panel will allow you to quickly go to a page by tapping a preview image or entering a page number at the top of the screen.
It will also allow you to add, rotate, rearrange, delete, extract and email individual pages, as well as split the file into halves and append pages from other PDF files. You must first select a page to enable certain Page Management options. To select a page, tap Edit in the top right corner of the screen, then tap page preview images to select.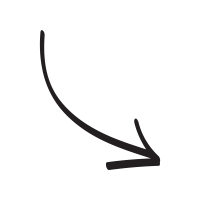 Find Text Feature
Enter a word in the text field at the top of the screen to find it within the content of the file. If the file is written in a language that reads from right-to-left, tap the Flip String button on the right.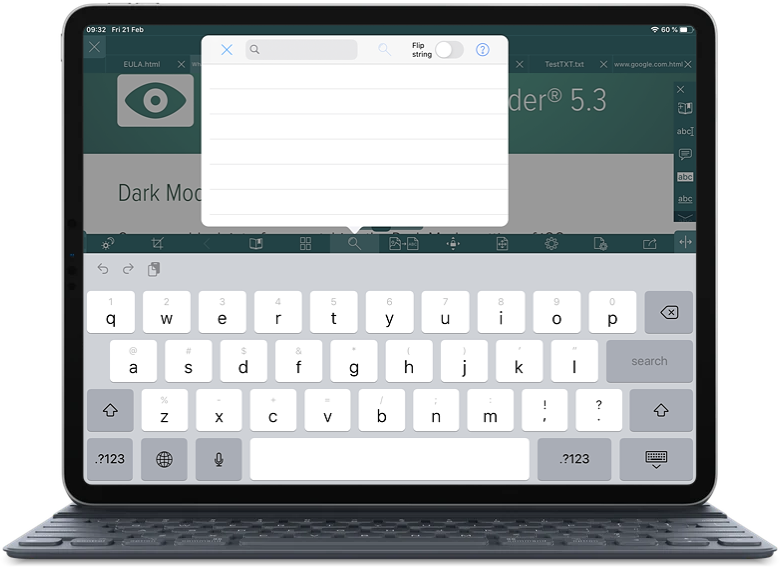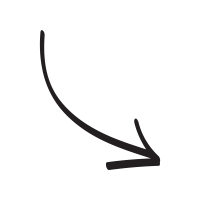 PDF Reflow (Extract Pure Text) feature. Extracts pure text from a PDF page to comfortably read it without left/right scrolling and allows you to choose the font size and style of your choice. You can also select from preset Day or Night mode font and background color combinations. Quickly switch back and forth between the Reflow mode and the original PDF page.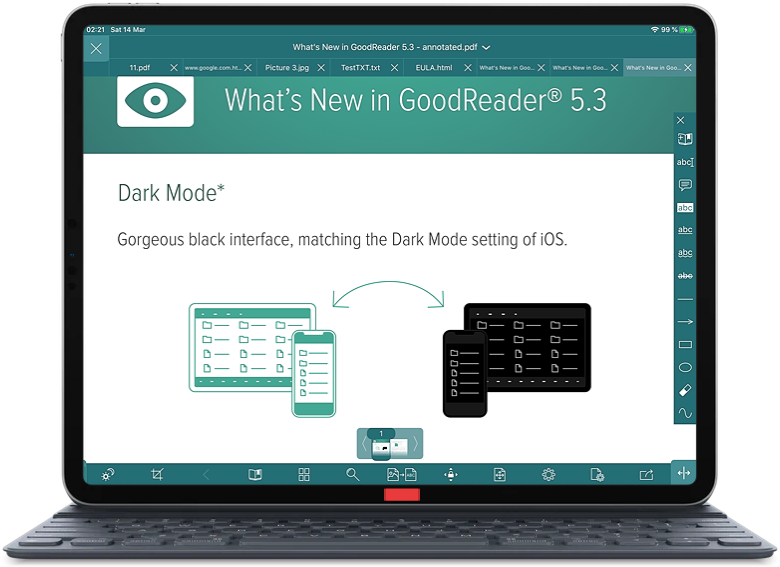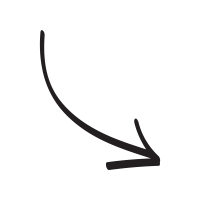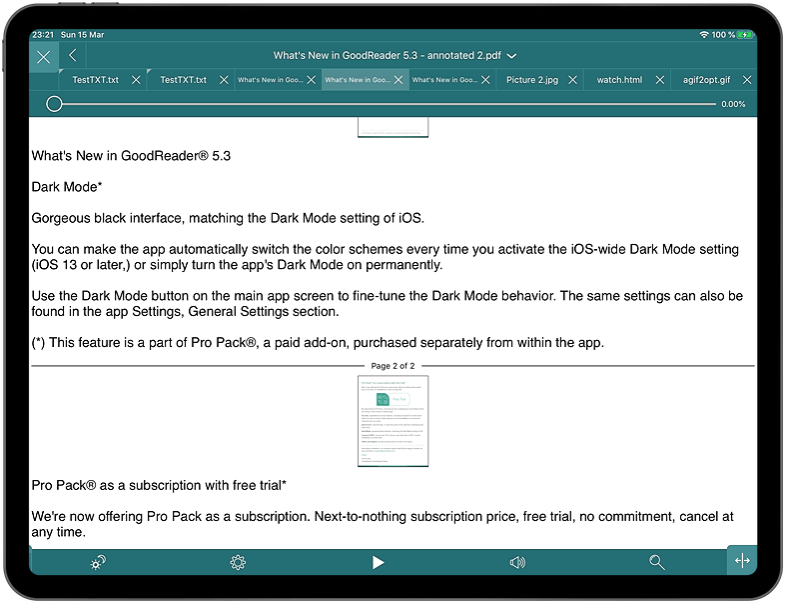 Lock Page.
Use it to lock any page movements and tap gestures. The only gesture that will be allowed is zooming with two fingers, which, besides zooming, can also be used to fine-tune a locked viewing position. A small button panel will appear at the top, allowing you to turn pages and exit the page lock mode.
When in the page lock mode, you can turn pages with a remote page turning device, such as AirTurn Bluetooth Page Turner, or any other compatible foot pedal, or even a standard Bluetooth keyboard. Use turning device`s pedals or press arrow keys on a Bluetooth keyboard to turn pages. Press the Return key on your Bluetooth keyboard to exit the page lock mode.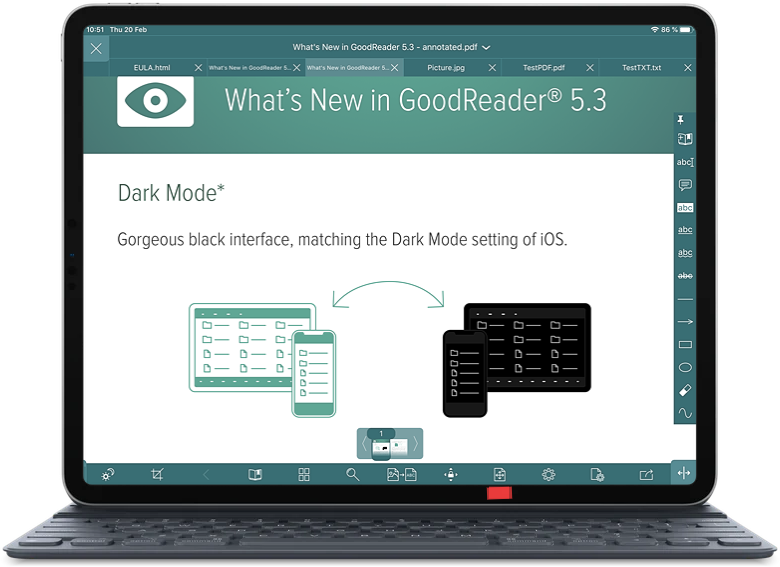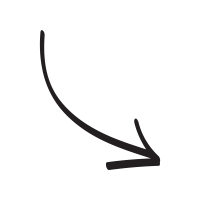 Various viewer settings for all PDF files. Use this menu to switch between horizontal/vertical page-turning, and also for Continuous Scrolling Mode.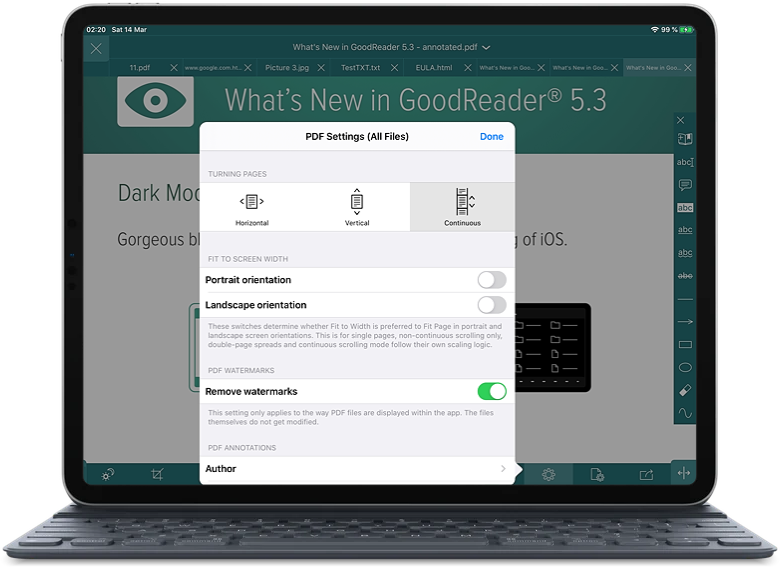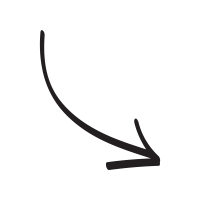 Various viewer settings for the current file only.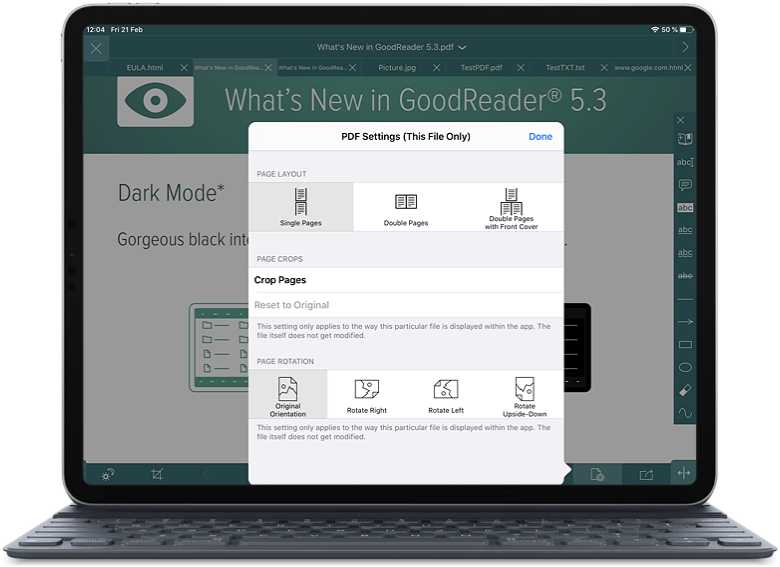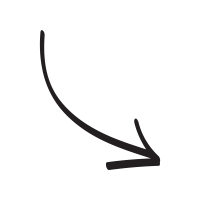 Actions. Offers a choice of actions for the currently opened file: Share, Export to Files, Email, Print, Convert to PDF (Pro Pack only).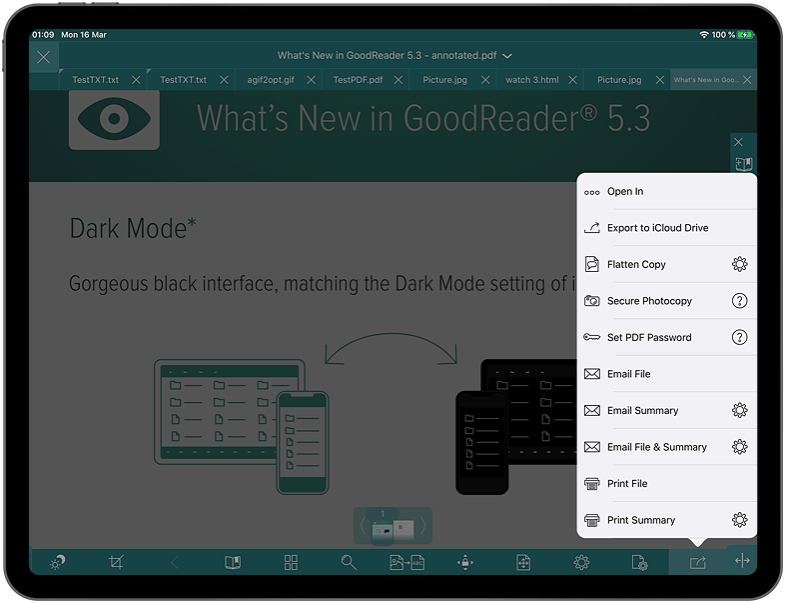 Saved me from a disaster

I had an older version on my iPad and had not bought this most recent version. I bought it today because I wanted to support an awesome app that saved me yesterday from what could have been a disaster. Needed to do a presentation in front of about 100 people yesterday and the person who brought the laptop didn`t have any video out at all. I started looking through my apps on my iPad and pulled up an older version of Goodreader. It had the WiFi Transfer option and I was able to transfer her PowerPoint (too big to email in a timely fashion) presentation to my iPad and throw it to the Apple TV that was available on the projector. Yeah this is an important app to have in your toolbag. Even though I owned an older version that did the job - I just wanted to show my support and pick up any new features. Thanks for a great product!
Contact us by e-mail. We're always happy to read your suggestions for improvements and new features, and to answer your questions:
E-mail: support@goodreader.com