Working With Images: Convert to PDF
Converting image files to PDF* is a great way to append those pictures as new pages to existing PDF files, to draw and type PDF Annotations on them later.
First, transfer the files to GoodReader (see: How To Import Files & Folders), then tap a file name to open it.
Use the Actions menu to convert one or several pictures from the current folder into a PDF. You can later append that file to an existing PDF, and also draw and type annotations on that PDF file: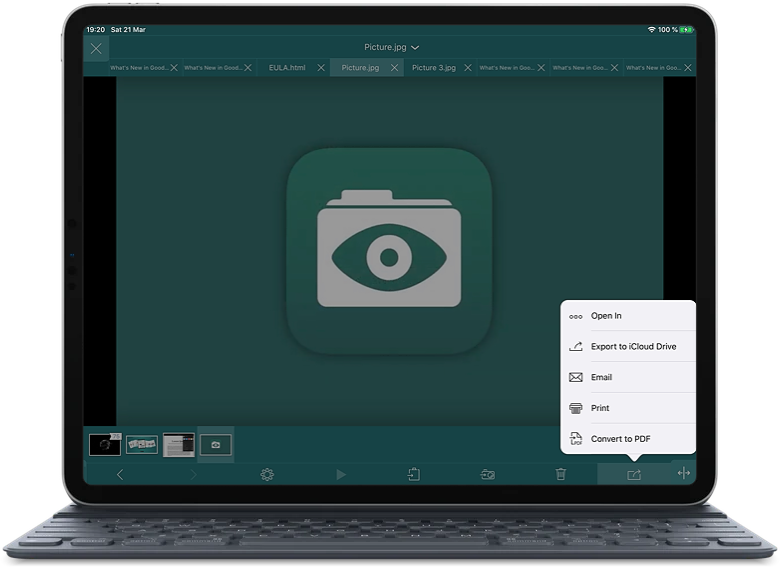 * Convert to PDF is a part of Pro Pack.
Even better than before!

Absolutely love this app! I`ve used for several years and was getting pretty discouraged when it looked like the software might be abandoned. Incredible at handling large pdfs. So many ways to manipulate pdfs. Storing and accessing files stored in the cloud is a breeze. Only buggy thing I`ve come across is bookmarks getting screwed up when appending pdfs. Hopefully this will be addressed in future updates. OCR would be an incredible addition as well.
Contact us by e-mail. We're always happy to read your suggestions for improvements and new features, and to answer your questions:
E-mail: support@goodreader.com