Other File Types: Convert to PDF
Use the Actions menu to convert the current file into PDF. Unlike other file types, conversion of HTML, MS Office works a little differently. Select "Convert to PDF" from the Actions menu, and the necessary instructions will be displayed to you.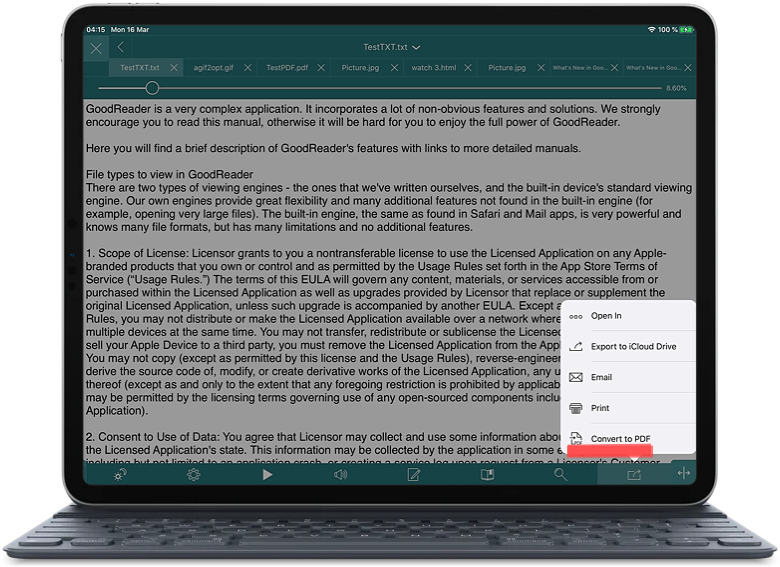 "Convert to PDF" is a part of Pro Pack.
Great way to download & store mp3`s directly to ios device

I use the connect feature to download mp3`s directly to my device and bypass iTunes. The connect feature has a built in browser which lets you search websites and download files directly to your device. I receive a lot of links for conferences that are stored in Box or Dropbox for my job. I also like the iCloud sharing folder. By storing my files in this folder, they are automatically shared on all my iOS devices.
Contact us by e-mail. We're always happy to read your suggestions for improvements and new features, and to answer your questions:
E-mail: support@goodreader.com