How to Edit TXT Files
GoodReader allows you to edit TXT files. Press the Edit button on the main menu to start: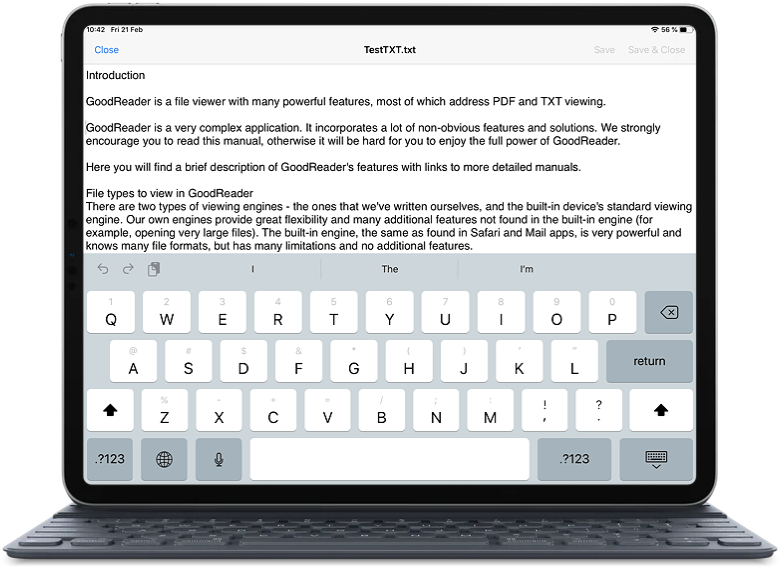 One of my top 3 apps of all time

This app is simply amazing in many ways. I`ve been using it for years to store PDFs of journal articles I need to read to keep up with my professional development activities. I am a musician and store a great deal of sheet music with Good Reader...highly recommended if you don`t have one already....get an iPad Pro! Good Reader has a very pleasant to look at, and easy to use interface. All documents are easy to index and keep organized at home, or on-the-go. I would say that Good Reader is in my top three apps of all time. Yes, it`s that good! Developers continue to amaze me with new features...hurry up! Get this app already, and I just bet it will be one of your top applications!
Contact us by e-mail. We're always happy to read your suggestions for improvements and new features, and to answer your questions:
E-mail: support@goodreader.com