How to Create Bookmarks in TXT Files
Bookmarks icon - opens the Bookmarks window where you can add, edit, rearrange, and delete bookmarks. Bookmarks not saved with the file, so you won`t see them when exporting a file outside GoodReader. However, you can send a summary of all bookmarks via Email by using the Email button on the Bookmarks window.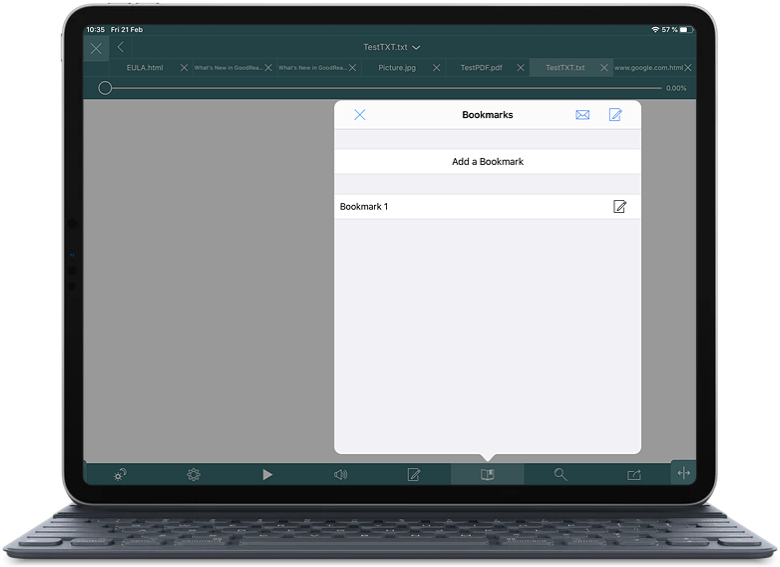 Very happy camper!

I recently downloaded GoodReads and I am probably only making limited use of it, but it has solved one of my dilemmas. When I am traveling in somewhat remote areas where cell coverage is sketchy and I cannot use a mobile hotspot to email files accessible by and to my iPhone, I can now simply and easily transfer important files from my PC to my phone for backup storage via its synch/charging cord. For some reason, there is some Bluetooth incompatibility between my laptop and phone. Prior to GoodReads, emailing these files to myself was my only option, and as previously stated, an option that wasn`t always available. So for me, the usefulness of this app far outweighs its cost. Thanks, GoodReads!
Contact us by e-mail. We're always happy to read your suggestions for improvements and new features, and to answer your questions:
E-mail: support@goodreader.com