GoodReader Video Player: Buttons & Controls
GoodReader Video Player is a lightweight video player for iPhone and iPad that supports a wide range of different file formats, including .mov, .mp4, .m4v, .3gp, .mpv, and many more.
GoodReader`s Video Player offers you a standard set of video controls:
Play, Pause, Stop, Rewind, Fast Forward, Previous Chapter, Next Chapter;
Rewind and Skip by 10 seconds;
Frame-by-frame Rewind and Forward;
Audio Track selection;
Subtitles selection;
Angle selection;
Chapters selection;
High-Precision Scrubber for precise positioning;
Volume control.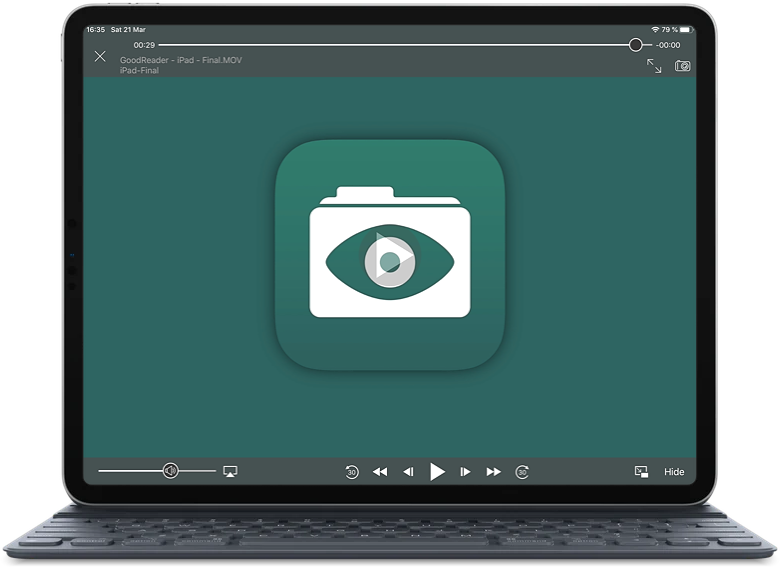 To show or hide the menu, tap anywhere on the screen, but not in the center.
For your convenience, tapping in the center of the screen toggles between Play and Pause, even if the menu is currently hidden.
Save Snapshot. Saves the current frame as either JPEG or PDF*.
Quickly tap two or more times at either left or right edge of the screen to rewind or skip by increments of 10 seconds. Keep tapping as long as you need.
If you need to close the file, use the Close button at the top left corner of the screen or drag the left edge of the screen: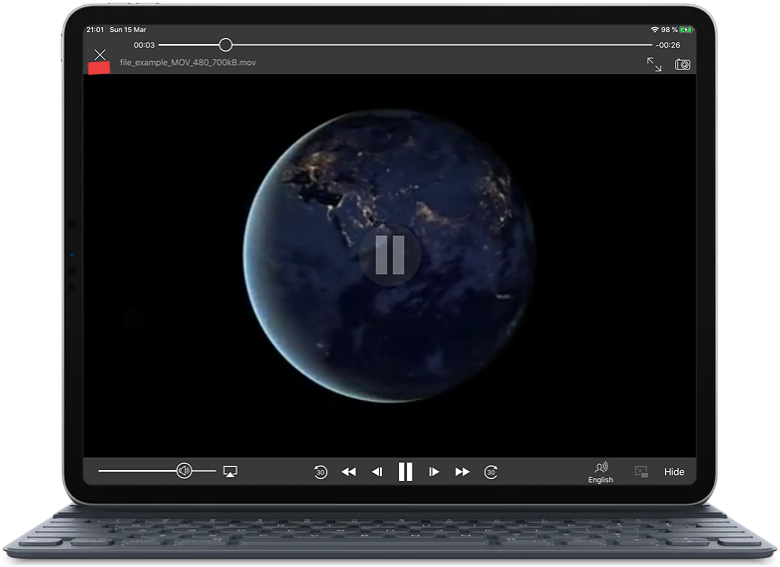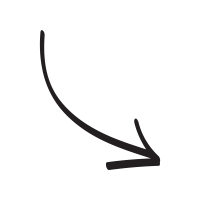 * Saving Snapshots is a part of Pro Pack.
Always saves my bacon

Need to download a PDF from an url to your mobile device and read it offline? Acrobat Reader can`t do it. Dropbox can`t do it (you have to go to a desktop and download the file into your Dropbox first). But Goodreader can.


My primary use of it, though, is when cooking. I have ~5000 recipes that I keep in PDF form in a folder on my Mac. Since Goodreader works with Sugarsync, I`m able to sync that folder to Goodreader on my iPad, and use my iPad as a searchable cookbook in the kitchen. Priceless.
Contact us by e-mail. We're always happy to read your suggestions for improvements and new features, and to answer your questions:
E-mail: support@goodreader.com