How to Hide PDF Watermarks
Some PDF files may contain annoying watermarks that are designed to show up only on printed copies but often appear in mobile device PDF viewers. GoodReader can hide such watermarks for you.
Please note that when GoodReader hides watermarks, nothing get actually removed from the file. The file remains unchanged. We`re simply not displaying the watermark images when presenting you a PDF page.
Open PDF Settings to turn this feature on or off: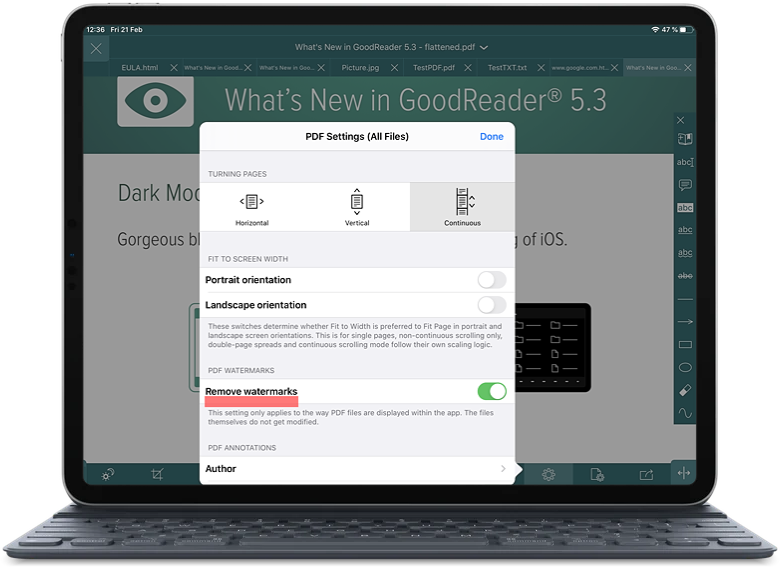 EULA/Privacy Concerns Addressed in Last Update

I really appreciate how these developers addressed the concerns a lot of us raised about the intrusive, worrisome EULA in a recent release. They have addressed that in the latest update, making it clear that the data collected is really very limited and used for a reasonable purpose.


I`m restoring my five-star rating of this excellent app, and have bought the pro pack as well. For a while now, I`ve thought an app this good, that I use this much, was an absolute bargain for the price I paid years ago. So I don`t mind contributing a bit more.


Good work, guys and gals!
Contact us by e-mail. We're always happy to read your suggestions for improvements and new features, and to answer your questions:
E-mail: support@goodreader.com